By Douglas E. Kreulen, A.A.E., President and CEO, Metropolitan Nashville Airport Authority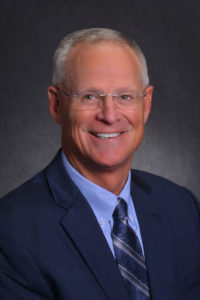 Nashville is on fire – there really is no other way to describe it. Always a great place to live, the city is now receiving an unprecedented level of attention from all across the country and beyond. National Geographic Traveller U.K. included Nashville on its "Cool List," Business Insider named Nashville as one of the "33 Trips Everyone Should Take in the U.S. in 2018," Forbes "The 20 Happiest Cities to Work in Right Now" list included Nashville, and the lists and accolades just go on and on. The word is out, and the world is coming here to see for themselves. In fact, according to recent U.S. Census estimates, 94 people are moving to Nashville every single day.
As aviation industry professionals, you know how this type of popularity and growth can put major demands on transportation facilities. The challenge is to anticipate and address those demands so as to best serve the aviation needs of the community.
The story of passenger growth at Nashville International Airport (BNA) has followed an irregular path. Nashville's current terminal opened in 1987, built to accommodate the hub then-operated by American Airlines. Driven by that hub activity, BNA grew to serve more than 10 million passengers by 1992, though only 15 percent of which were origin and destination travelers. In the next year, however, American began reducing operations at BNA and ultimately "de-hubbed" from our airport, causing a steady decline in overall passenger traffic. As it turned out, the high water mark of 1992 would remain the passenger record at BNA for the next 21 years.
But the city and region continued to prosper, solid and steady, and passenger traffic grew likewise. With the end of the recession in 2009, Nashville boomed and growth surged, along with steep increases in air travel. Since then, we've been on a tear. By 2013, BNA finally surpassed that 1992 passenger record, and we would add an additional million passengers or more in each of the following five years, reflecting annual growth rates as high as 11 percent. Most recently, in our Fiscal Year 2018, BNA surpassed 14.9 million passengers, a ten percent increase, with nearly 90 percent origin and destination traffic.
This torrid growth required a response. Today's passenger numbers are years ahead of the forecast found in our last master plan. It was clear to our Board of Commissioners and executive team that expansion plans needed to be finalized – and accelerated – to accommodate the region's aviation needs.
So in 2016, after additional passenger analysis and forecasting, research and planning, we launched BNA Vision, our dynamic growth and expansion plan for Nashville International Airport. Upon its completion in 2023, BNA Vision will include a parking and transportation center, a new Concourse D, an expanded central terminal, an airport administration building, a possible hotel and transit connection, and a state-of-the-art International Arrivals Facility, among other features.
This billion-dollar project will be completed in phases, as to limit inconvenience and allow the airport to continue all operations. Current projects under construction include a terminal garage and transportation center; a second garage with an airport administrative office complex on top; Concourse D and ticketing wing expansion; and a terminal apron and taxilane expansion to accommodate the construction of our future International Arrivals Facility.
Our focus is on expanding and renovating BNA, and we're working at a swift pace to add more than 500,000 square feet to our terminal. But the cranes and construction only tell half the story. Expansion for us also means adding air service to make certain we are taking Nashvillians to as many places as we can in the world while also bringing the world to Nashville.
In May of this year, transatlantic service returned to BNA after a 20-year hiatus. The long sought-after and highly anticipated service to London's Heathrow Airport via British Airways was largely made possible thanks to the support from our community, business leaders, state and city officials and our Board of Commissioners. This new services truly opens Nashville up to the world with Heathrow serving as a gateway to so much of Europe and Asia. As our airport grows, and as Music City expands its increasingly recognized brand, we anticipate adding more international service to meet local demands and that of travelers worldwide.
And while we bring these dramatic changes to our airport facilities, it is vital that we maintain the sense of place and top-notch customer service our travelers expect. Nashville is truly a unique city – from the extraordinary food scene to the live music day and night for which we're known. It is important to us that the moment you step foot off that plane you know you're in Music City. This is top-of-mind with every decision we make during construction – the warm and welcoming vibe, the concession offerings, and especially the music. Our live music in the terminal program recently celebrated its 30th anniversary and touts more than 700 performances a year in six performance areas throughout the terminal, and we plan to add more. Nashville is southern hospitality at its best, and we want to make sure those values remain embodied in our approach to customer service.
So we've taken on a big challenge – expand the airport while maintaining that "Nashville feel." We're confident we will accomplish our goals thanks to the thousands of our hardworking colleagues and partners from all over Middle Tennessee. These are the people who make the aviation industry go. The people who show up every day, arriving before the sun rises and working until long after it sets, to open our storefronts and music stages, provide passenger safety and make sure our baggage systems are running while tackling so many other tasks necessary to make a modern airport function. Because of their commitment and dedication, we know the best days at BNA are in front of us.
And in this fashion, we'll provide our world-class city with the world-class airport it deserves.